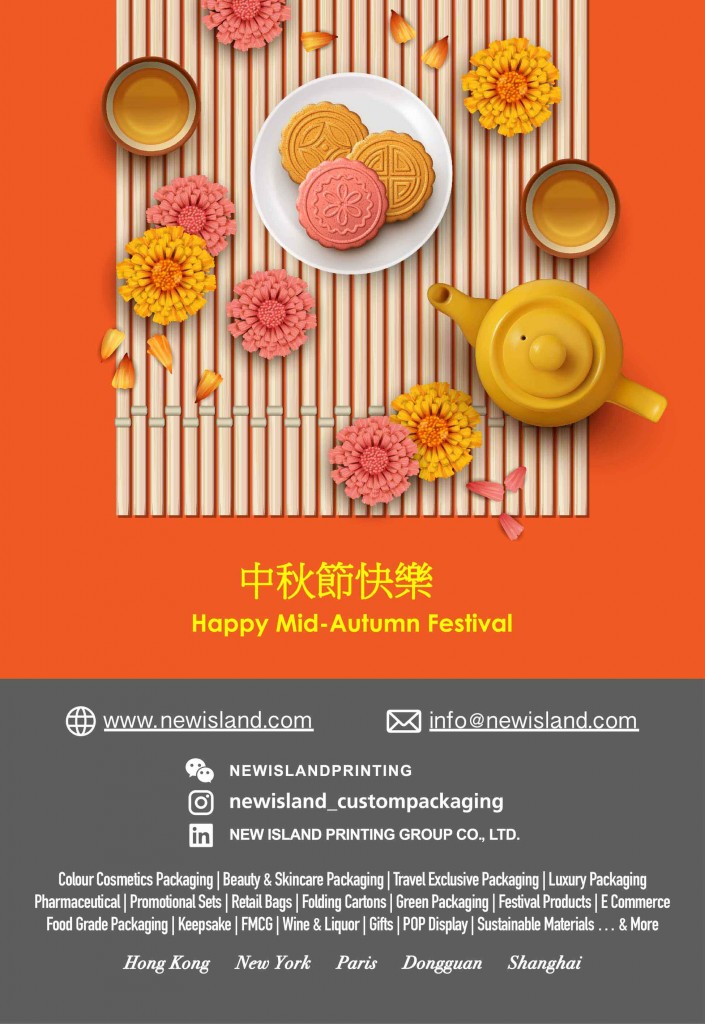 Warmest wishes to all our friends, partners, customers, and their families.
May your homes be filled with joy, happiness, and the warmest family reunions.
May the beautiful moon shine brightly in your path enlightening a bright future.
May your plates be always filled with sweet mooncakes, desserts, and the ripest fruits.
May you feast amongst loved ones in harmony and laughter, bringing old and new memories to the table.

Happy Mid-Autumn Festival
All the best from the team at New Island
For Inquiries: info@newisland.com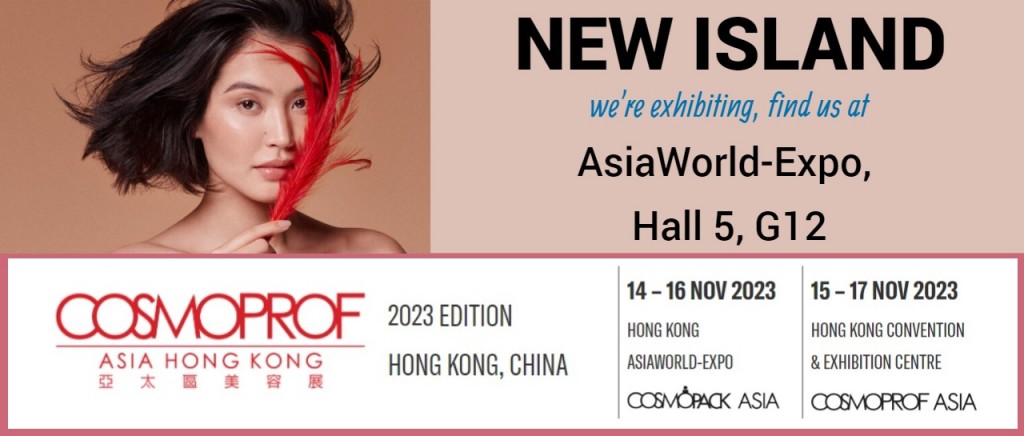 New Island will be exhibiting at Cosmopack Asia. Find us at AsiaWorld-Expo Hall 5G-12
Click here for more about Cosmoprof Asia: https://www.cosmoprof-asia.com/
Click here to register for free admission to Cosmoprof Asia: https://www.cosmoprof-asia.com/registration/