Community
New Island commits to good corporate citizenship. In harmony with our business values and principles, we encourage our staff towards a life-long learning.  It is our belief that knowledge and creativity can shape the future.
We contribute to the society by sponsoring and participating in a range of community and business development programs within our local business areas. We are also supportive towards fund raising initiatives brought forward by our employees, as we believe community engagement within the workplace can start from any employment level.
Employment of Persons with Disabilities
New Island employs a small proportion of workers with disabilities. They work in various departments across the company including hand-assembly line and post-press production. We acknowledge their talents and help them develop more skills. We also encourage fellow companies in our local community to overcome the misconception and see the benefits of a diversified workforce. We are proud of this programme and we are will continue to expand with yearly review.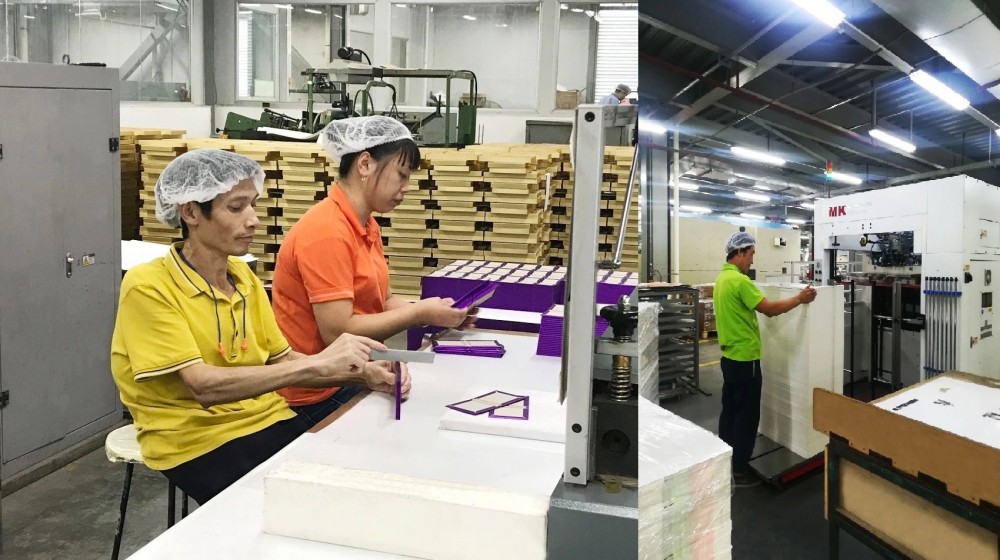 Supporting Client Solidarity Initiatives
New Island have been supporting client solidarity initiatives in various ways including sponsorship, fundraising, donation of supplies and volunteering to take part in their projects.
Caring for our Community
Care is part of our core values. We care for our environment and we also care for our community in where our business operates. New Island joins local government initiatives and community projects hosted by various Business Associations in a wide spectrum, such as educational programs, community sports, elderly care, promoting business etc. We are committed to giving back and delivering kindness forward.

China Guangdong Lions Club Elderly Care program in Dongguan Da Ling Shan 18th December 2019